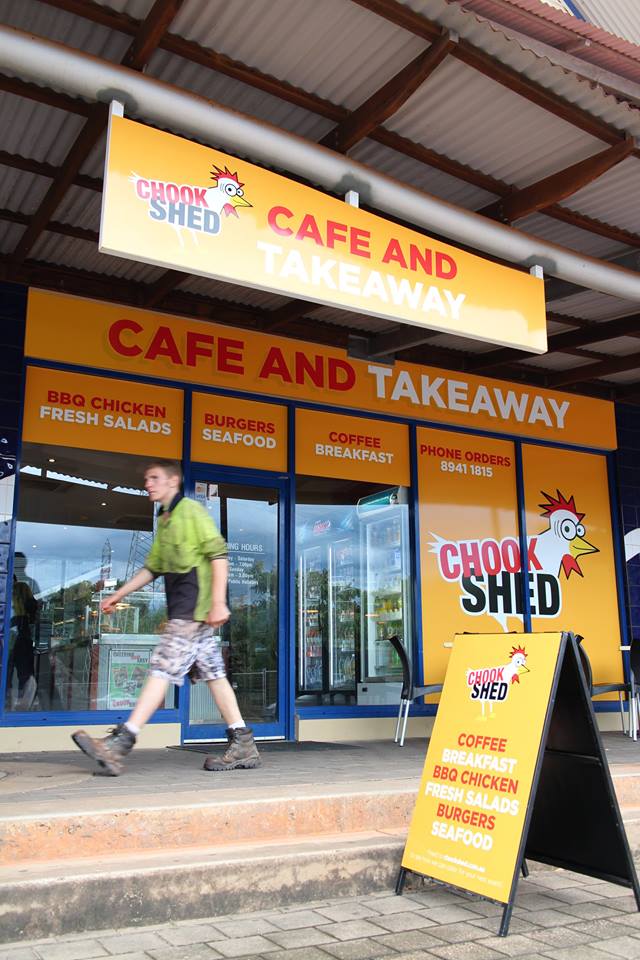 The Chook Shed
For Lucia and Mario, their mission statement is simple: create and cook good food.
They are long-time Territorians but their passion for food stems from their Portuguese upbringing and the joy in creating good, quality food. For them, the Chook Shed is more than just a business – it's a place to chat with their customers, to feed people and see them enjoy their food.
OUR CHICKEN
We use Inghams barn-raised chicken which has no added hormones or steroids and is 100% Australian. Our chickens are cooked in our rotisserie, basted in their own juices ensuring a moist, delicious meat. The chickens are stuffed with our home-made gluten-free stuffing made fresh every day.
We've always got a chook roasting – so you're guaranteed a fresh delicious chook whatever the time of day.
OUR FOOD
While we specialise in juicy chicken, we also have some great vegetarian options that are always changing so you'll never be bored. Come in and try our spicy Asian Bean Salad, Moroccan Chick Pea Salad or our Roast Pumpkin and Beetroot Salad, all made in-store fresh on the day, including the dressing.
We also have a pasta dish of the day, roast veg, burgers, family meals, our famous hot chips and an all day breakfast menu.